Description
Scottish Staff Bead
Many windows in Scotland  use what is often called 'Scottish Staff  Bead'. This bead is generally around 33mm x 16mm in section. Traditionally, Staff bead would not be fitted with a brushpile, but modern Staff beads come with brushpile fitted to draughtproof the window. The pile is removable to allow paining.
Timber Staff and Parting Beads
Fit our Scottish Staff Bead. If you're thinking about installing or replacing sash windows, or even simply refurbishing your current windows, then you can achieve a traditional style by using the range of quality timber staff and parting beads available from Mighton Products. These will help you achieve a desired classic aesthetic while also implementing the standards that have kept sash windows popular and effective for over 300 years.
Tolerances
All of Mighton's timber staff beads and parting beads have a width & thickness tolerance of -0.20/+0.10mm and length tolerance of +/-3mm.
Advice and Free Samples
In order to get the best results from timber parting beads it is important to take great care of them and your entire sash window. Apply a good protective coat of wood filler if needed and protective paint and install new staff beads carefully and correctly to avoid future problems.
If you're unsure of the right size you require then call us for friendly advice on 0800 056 0471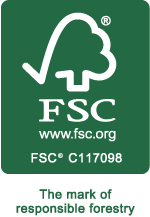 Additional information
| | |
| --- | --- |
| Weight | N/A |
| Dimensions | N/A |
| Primed/Natural | Primed (Free 5.5mm White Brushpile fitted), Natural (Free 5.5mm White Brushpile fitted) |